We are excited to invite you to our Real Estate Trends and Economic forum themed what's ahead for the Real Estate Market in Kenya which will take place on the 10th March 2020 at the Windsor Golf and Country Club from 7:30 am.
The Real Estate Trends and Economic Forum outlook for 2020 is a two hour event with an audience of about 60 guests in the real estate industry and their affiliates. Our goal is to bring together experts in real estate industry to give talks that are idea-focused, and on a wide range of subjects, to foster learning, inspiration and wonder – and provoke conversations that matter.
Topics of discussions will include:
• The Real estate trends
• Urban planning in Kenya
• The Economy of Kenya
• Affordable housing and
• Real Estate Marketing challenges.
Come and have fruitful interactions with the experts in our Industry. We look forward to having you in this business dialogue, as you out your strategies in place for a successful 2020. Mark your calendars and reserve you tickets with us now.
Limited tickets left!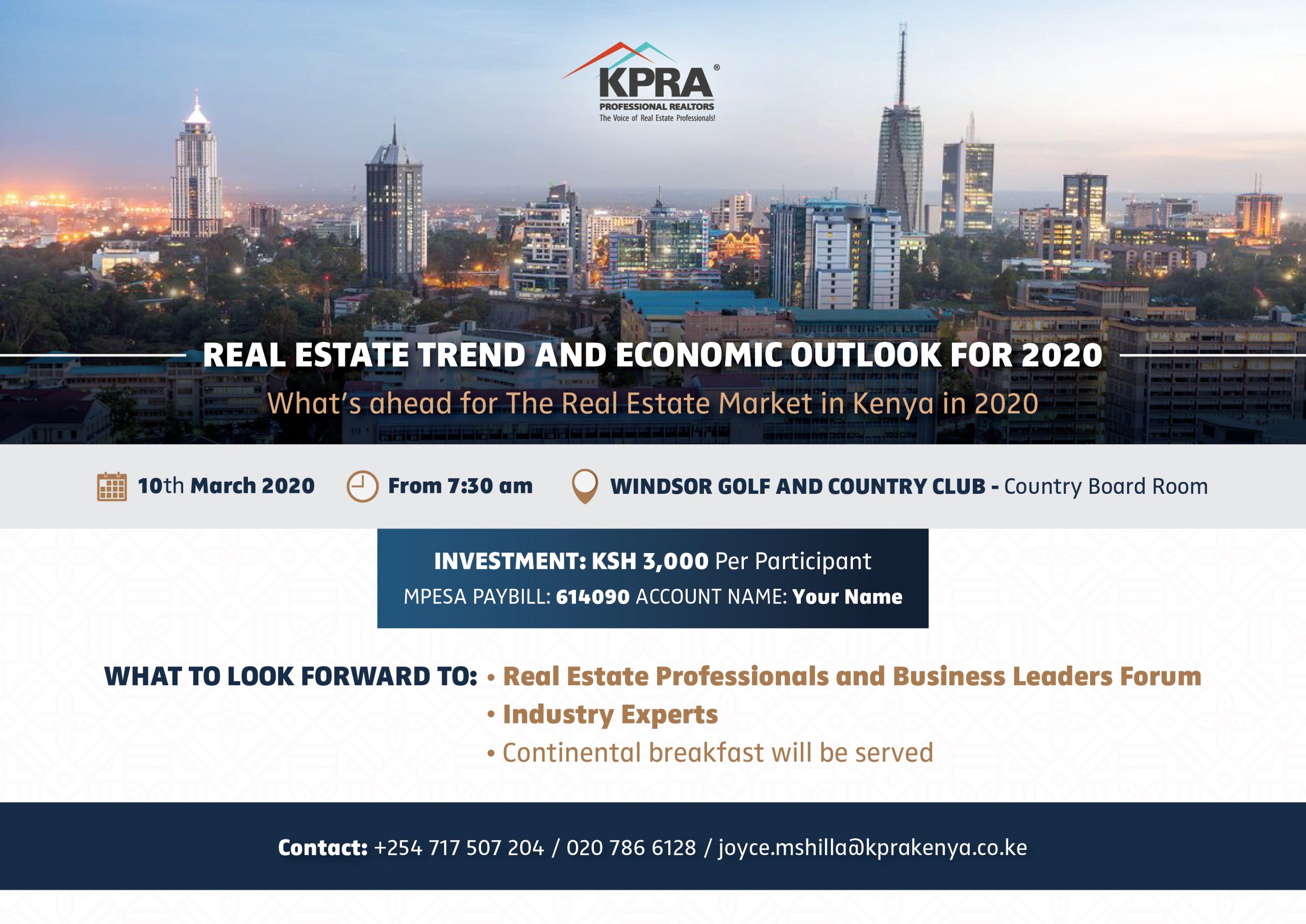 Reserve your tickets below!